Our Foundation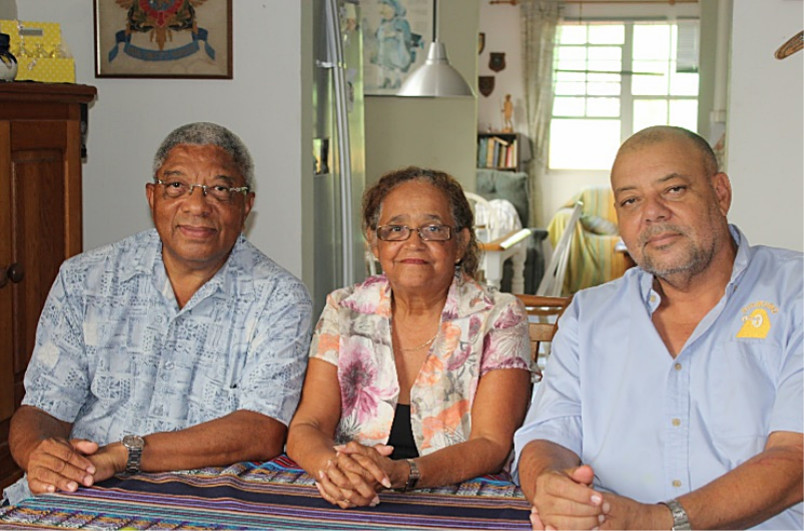 Origins
In the 1990s, Ms. Edith Strauss-Marsera (former Minister for Development Cooperation), Mr. Boi Antoin (historian and journalist) and Mr. Evert Piar (former bank manager) felt that something had to be done to prevent important heritage from being lost, seniors from becoming isolated and young people from straying into crime. They found a way to prevent this doomsday scenario from happening and to contribute to the development of the Rincon area at the same time. They found a unique place in the middle of a beautiful nature reserve: the old storage shed Mangazina di Rei. Here, local residents would be able to keep their heritage alive, seniors would be able to hand down their knowledge and experience, young people would be able to practice their skills and tourists would be able to gain cultural experiences. In 1996 the Mangazina di Rei Foundation was established in order to realize these goals.
Our Team
Roleane Domacassé
Hospitality
Heleen Quartel
Education
Izaïn Mercera
Operations
Danilo Christiaan
General Manager
Director
In order to achieve our objectives, it is necessary that all employees work in a specific way. For Mangazina di Rei this means the Kunuku Lifestyle way, which stands for respect for the Creator, respect for nature, developing talents, living life to its fullest and creating experiences that allow you to experience the culture of Bonaire. When employees enjoy working together, the organization is more likely to achieve its goals for the community. In English we say 'It's a pleasure working with you'. Every letter in the word 'Pleasure' stands for a quality that the staff must possess. These qualities are: Passionate, Leading, Energetic, Active, Studious, Unitable, Respectful and Effective.
Supervisory Board
Foundation Mangazina di Rei's management is supervised by a Supervisory Board.
The board consists of the following persons:
Mrs. Maideline Martijn
Mr. Evert L. Piar
Mrs. Lydia E. Sint Jago
Mr. Albert D. A. Crestian
Mrs. Siomara Albertus
Mr. Quenton Stroop
VACANCIES
Would you like to work at Mangazina di Rei?